Honda Civic Maintenance Schedule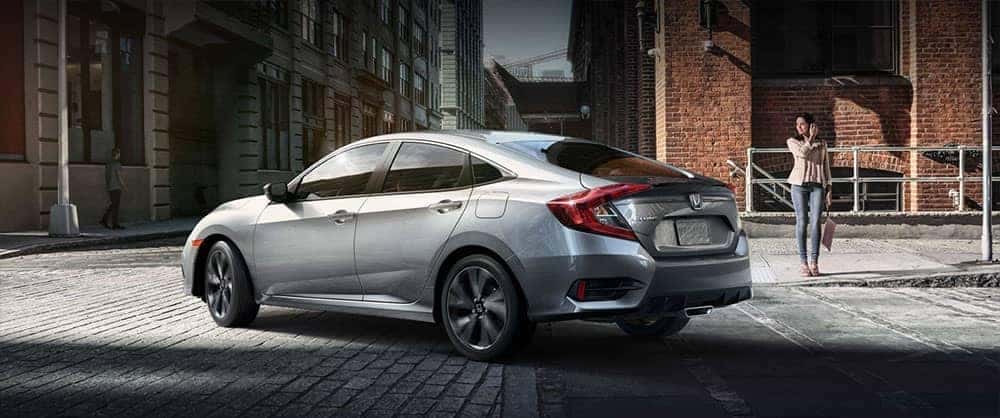 The 2019 Honda Civic maintenance schedule is crucial to keeping your new Honda Civic running for years to come. Brockton drivers already know that the Honda Civic is a reliable choice, so be sure to check when your next service appointment should be at Silko Honda. Our highly-trained mechanics can help you get back on the Taunton roads in no time!
The Honda Civic Maintenance Schedule
The Honda maintenance schedule doesn't differ greatly from other similarly-sized Honda models like the Honda Accord, and there are still some basic maintenance tips every driver should be aware of. However, Fall River drivers should know about the basic services performed and in-between mile markers you'll need to bring your Civic in for:
7,500 – 22,500 – 37,500 – 52,500 – 67,500 – 82,500 miles – During these mileage markers, you'll need to bring your vehicle in for the following: Oil and filter change, brake inspection, lubricate throttle linkage, check and replace fluids, inspect tires and tire pressure, and rotate tires.
15,000 – 45,000 – 75,000 – 105,000 miles – Here, your vehicle will need the above services as well as the following: lubrication of chassis and hinges, replace oil drain plug, rotate and balance wheels, inspect undercarriage, inspect shocks, check and adjust clutch pedal, inspect A/C and heater operation, service transmission, check park brake, inspect lights, steering systems, fuel systems, replace spark plugs, inspect differential oil, inspect steering gear box, steering wheel, inspect brake linings, replace windshield wipers, re-torque drive shaft bolt, lubricate all hinges, replace air conditioning filter.
30,000 – 60,000 – 90,000 – 120,000 miles – As all of the services and checks above will be performed again, your Civic will also need: service PCV valve, service battery and clean cables, replace differential oil, inspect fuel tank cap gasket, inspect fuel lines and connections, inspect transfer case oil, inspect air elements, check all exterior and interior lamps, lubricate propeller shaft, lubricate wheel bearings, road test and quality control, propeller shaft flex coupling inspection, and inspect battery and clean terminals.
Schedule Your Next Service Visit at Silko Honda
For more information on the Honda Civic maintenance schedule, or tip on common issues like how to unlock a steering wheel. We are also a great community resource for fun things Raynham offers. Contact us to learn more! And, if you notice that your vehicle is ready for a service update, bring in your Civic to ourSilko Honda service center for maintenance.
More From Silko Honda
The latest Honda HR-V offers a slew of updates that deliver a sleek look and elevated performance. The design of the new Honda HR-V balances the interior space you need and the exterior size you desire to craft the perfect modern SUV. With the HR-V, you'll have plenty of space for passengers and gear, without…

When shopping for a vehicle that will keep you and your family safe on the Brockton streets, Honda should be at the top of your list. The Honda Sensing® safety suite offers an impressive array of safety and driver assistance features to ensure you reach your destination without breaking a sweat. This is especially true…

If you're searching for the right family-friendly vehicle to help you take on the Raynham streets, the last thing you want is to end up with a gas guzzler. That begs the question, how many miles per gallon does the 2023 Honda Odyssey get? The 2023 Honda Odyssey mpg sits at an impressive EPA-estimated 19…