What Are the Benefits of An Electric Model?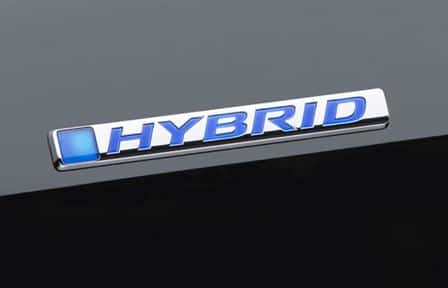 Electric vehicles are zero-emissions cars that use an electric drive motor which derives power from batteries charged in an outlet. Find out all the benefits Brockton drivers can take advantage of with an electric vehicle, or even a hybrid vehicle like the Honda Insight at Silko Honda.
Reasons to Choose an Electric Vehicle
Immediate Benefits
There are several tangible benefits to owning an electric vehicle or plug-in hybrid electric vehicle like the Honda Clarity, whether you are local to Taunton, or elsewhere in the U.S.:
Carpool Lanes: Many states allow electric vehicles to use carpool lanes even if the driver is alone, so you can zip through traffic faster.
Parking: Public electric vehicle charging stations are often in the some of the closest parking spots to the building, or are just inside the parking garage on the first level.
Quiet Drive: Due to the battery electric motor, there is no noisy engine, which makes for a peaceful drive, serene passengers, and happy neighbors.
No Gas Stations: If you charge your vehicle every night when you get home, not only do you not have to pay for gas, you save time by avoiding that extra errand in your day.
Government Incentives: Many states offer monetary incentives to owners of electric, hybrid, and alternative fuel vehicles–Massachusetts has the Green Driver Incentives and MOREV programs.
Tax Credits: When you are doing your taxes, be sure to mark down that you own an electric vehicle and you may be eligible for federal tax credits!
Insurance Discounts: Some automotive insurance companies offer discounts for fuel-efficient vehicles and even green driving habits.
More Connectivity: Most electric models come with smartphone apps that allow you to monitor battery charge status, estimated driving range, and nearby charging stations, in addition to advanced features like remote engine start, cabin temperature control, and vehicle tracking.
Long-Term Benefits
There are also some big-picture benefits to owning electric vehicles, which will only increase over time with the growing amount of drivers choosing electric cars across the nation:
No emissions means cleaner air, which helps reduce certain health risks and issues.
A less polluted environment slows ozone damage and extreme weather conditions.
More diverse fuel sources means less vulnerability to gas price spikes, which strengthens economic stability.
Find a Green Vehicle at Silko Honda
With technology like DC Fast Charging® and the HondaLink® app, Honda offers several fuel-efficient cars, from the hybrid models Honda Insight and Honda Accord Hybrid, to the Honda Clarity lineup. Explore the Honda Insight for sale and Clarity Plug-In Hybrid for sale now at Silko Honda, and take home the future to Fall River.