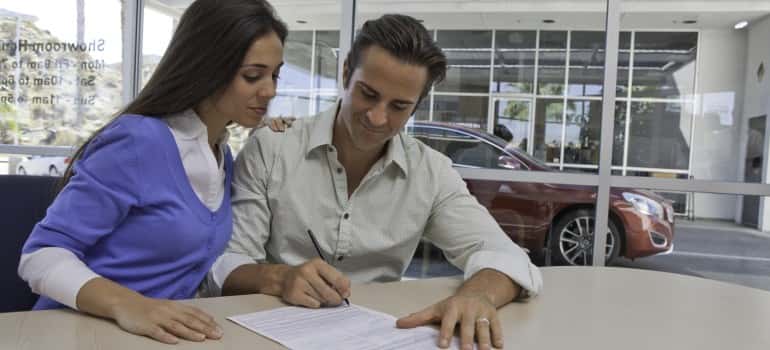 Silko Honda is Your Choice for Easy Financing in Boston
Boston-area drivers looking for accessible auto financing can turn to Silko Honda.. We're happy to help walk you through an auto loan, so you know exactly what you're getting and why you'll be receiving the rate that you get. Our team can help you with bad credit or no credit, and we'll help to create a payment plan that fits your budget. Silko Honda is accessibly located at 1580 New State Highway in Raynham. We're right off Route 44, directly between the Boston Fall River Expressway and I-495.
Applying for Financing is a Snap at Silko Honda
Applying for financing is easy at Silko Honda. Our online financing application allows you to securely apply for an auto loan through Silko Honda. All you need to do is provide some financial information, and you're on your way to a loan for a new car. We'll calculate a great rate for you based on your credit score, financial history, and the car you want to buy. Our goal is to get you in your new car as quickly and easily as possible, and keep you coming back to Silko Honda.
Bad Credit is No Issue at Silko Honda
If you're a young driver, you might not have much of a credit history, or you might have a bad credit history. You might despair of ever getting a car loan. Don't worry: at Silko Honda, we're happy to work with whatever your financial situation might be. We can set up reasonable, easy plans that will work with your budget, no matter what your credit history might be. Paying off a car loan promptly or ahead of schedule is a great way to build credit, and we're happy to lend a hand.
Is a Lease For You?
Leasing a car is like renting a car. You'll make small monthly payments on the car that won't add up to the full cost of the vehicle, and the dealer may be responsible for part or all the vehicle maintenance. Leasing is a great choice for those who don't want the responsibility of maintaining a car until the end of its life, for those who have a regular commute with low mileage, or those who want to switch models every few years. At Silko Hondam we'll help you find a car to lease that's top-of-the-line and fits within your budget.
Meet With Our Financing Team Today
To talk with our Business Manager about striking a deal that's right for you, contact us online or call us at (508) 880-5500. We're ready to get you a great new car!