2016 Honda Civic vs. 2017 Hyundai Elantra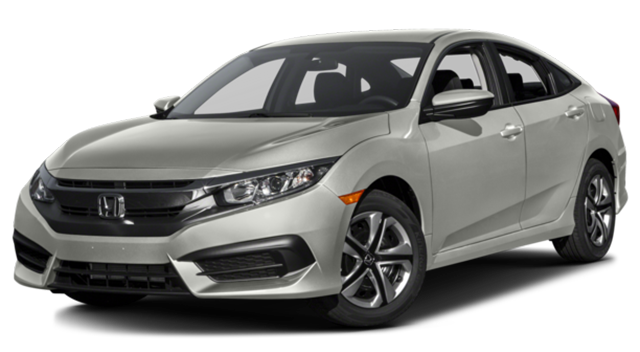 Honda Civic
Hyundai Elantra
If you've been considering a fuel-efficient compact car but are overwhelmed by the sheer volume of choices available, the experts at Silko Honda are here to help. We've compared one of our top sellers, the 2016 Honda Civic, with one of its more popular competitors, the 2017 Hyundai Elantra. One look makes it clear why Raynham and Plymouth drivers choose the Honda Civic far more often than the Elantra.
Safety
The 2016 Honda Civic performed well in IIHS testing thanks to a number of advanced systems that the 2017 Hyundai Elantra cannot match:
2016 Honda Civic – To protect smaller and outbound passengers, the Civic is equipped with smart airbags with passenger classification sensors that will deploy at different rates depending upon the size of the seat occupant. Additional sensors also detect if a child is leaning on one of the rear doors, preventing the side curtain airbag from deploying at full force and causing additional injury in the event of an accident.
2017 Hyundai Elantra – The Elantra is not equipped with classification sensors for the side airbags, so in the event of an accident smaller passengers, particularly children, could be hit with the full force of the airbag during deployment, leading to serious injury.
Reliability
The Honda Civic has a well-earned reputation for reliability, which is reflected in owner surveys and expert reviews:
2016 Honda Civic – In a recent survey, J.D. Power and Associates' asked owners of three-year-old Civics about the dependability of their vehicles. The survey showed a high level of satisfaction, with far fewer issues with the vehicles than average in the industry. Thanks to this survey and other factors, the Honda ranked in the top five in reliability.
2017 Hyundai Elantra – With more problems than average in the industry, and less than one-quarter the dealerships available for warranty service, Hyundai ranked well below average for reliability, coming in at number 24 on the J.D. Power list of reliable vehicles.
Features
When it comes to standard and available features, the Honda Civic provides more and better options than the Hyundai Elantra:
2016 Honda Civic – For driver comfort and convenience, the Honda Civic can be equipped with features like a remote vehicle starter, one-touch power windows, rain-sensing wipers, automatic on/off headlamps, and Bluetooth hands-free calling standard.
2017 Hyundai Elantra – The Elantra cannot be equipped with a factory remote starter, one-touch power windows, or rain-sensing wipers. If drivers want those features, they will have to have them installed at an aftermarket facility, which could void their warranty. And, while the Hyundai can be outfitted with automatic on/off headlights and Bluetooth, drivers will have to pay more for those options.
Test-Drive the 2016 Honda Civic at Your Premier Raynham and Plymouth Honda Authority
To learn more about the award-winning 2016 Honda Civic, or to schedule a test-drive near Raynham or Plymouth contact Silko Honda at (508) 880-5500. To see the Civic in person, visit us in person at 1580 New State Highway in Raynham, MA today.