How to Unlock a Steering Wheel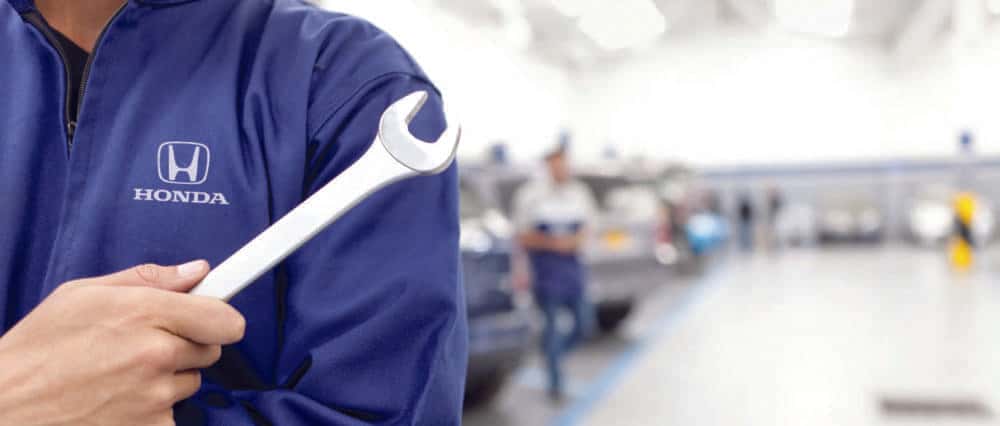 Have you tried to turn your steering wheel, and can't move it? That is due to a locked steering wheel. At Silko Honda, we think it is critical for Fall River drivers to know how to unlock a steering wheel and how to lock a steering wheel. Thus, we will cover you both. Reach out to our service team if you need any help or book a service appointment today!
How to Unlock a Steering Wheel: Step-by-Step Guide
It's straightforward to learn how to unlock a steering wheel with these simple steps:
Pull the wheel into different directions to find which way is the correct way to pull. The steering wheel will give a little when pulled in the right direction.
Pull the steering wheel in the direction it allows movement.
Insert the key into the ignition while holding the steering wheel in the correct position.
The wheel will unlock if it does not, or the engine will not start; you need to turn the wheel and repeat the steps.
Your steering wheel is now unlocked!
Unlocking a Steering Wheel: Tips to Keep in Mind
Here are tips to avoid when unlocking your steering wheel near Taunton:
Avoid Using Brute Force: It can be frustrating not knowing how to unlock a steering wheel, but you must be patient. Avoid brutal force, or you can damage its mechanisms.
Try a Different Key: If your key does not turn, you may need to use another key. The key may be worn and can no longer turn the ignition. If you need assistance, please contact us at Silko Honda!
How to Lock Your Steering Wheel Intentionally
If you are in an unfamiliar area and want extra security for your vehicle, then locking your steering wheel is a terrific idea. Here is how to lock your steering wheel for that added protection:
Turn off your car
Turn the steering wheel until you hear a clicking sound
The click sound means your steering wheel is now locked.
You will not be able to move your steering wheel
Upon your return, you can use the steps above to learn how to unlock your steering wheel.
Learn More about Your Vehicle at Silko Honda!
If you are having trouble with the steps above, please connect with us to fix the issue. If you have any service needed on your vehicle, we hope you will choose us, Brockton!
More From Silko Honda
Why is my TPMS light on?  We hear this question quite often after the temperature drops significantly. Big changes between high and low temperatures that typically happen in the fall can trigger your TPMS light (cutaway tire with an exclamation point) because tire pressure declines when the temperature falls.   As a result, the TPMS light…

At Silko Honda, we understand that a well-maintained vehicle is essential for rideshare drivers such as Uber and Lyft.  If you drive for a rideshare service, you rack up a lot of miles, that means extra wear and tear on your vehicle.  Keep your vehicle running like new by servicing your vehicle at Silko Honda….

Have you tried to turn your steering wheel, and can't move it? That is due to a locked steering wheel. At Silko Honda, we think it is critical for Fall River drivers to know how to unlock a steering wheel and how to lock a steering wheel. Thus, we will cover you both. Reach out to our…