Honda 100 Month Battery Warranty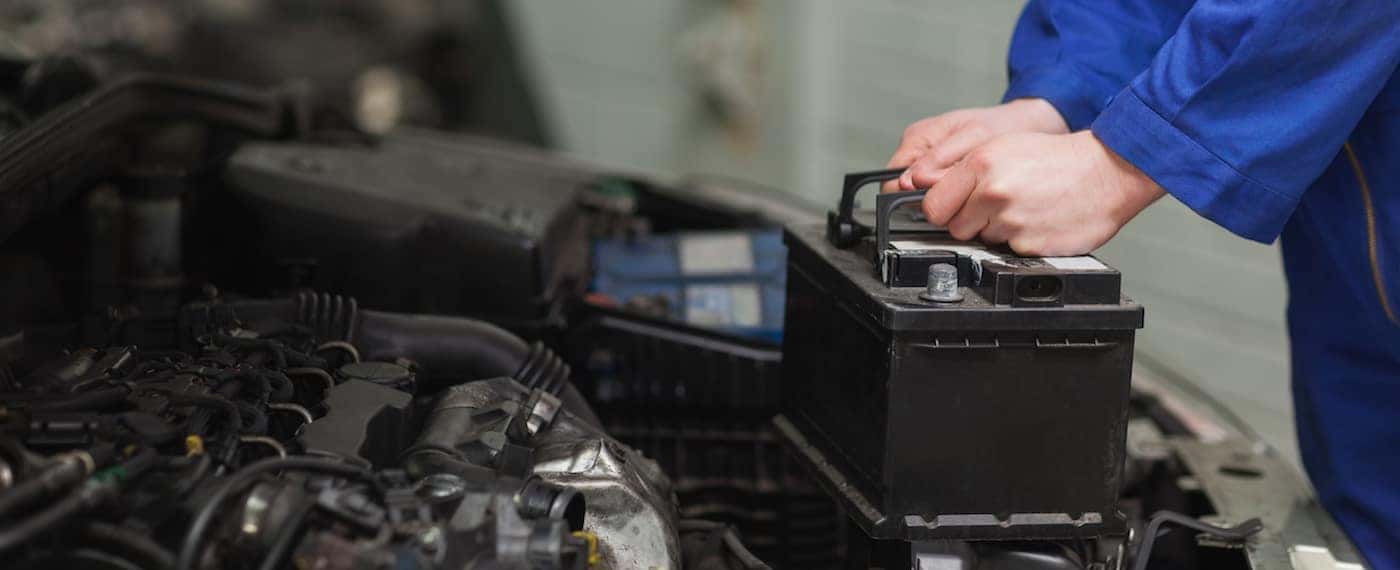 No one likes to find themselves stranded along the road somewhere in Brockton with a dead battery. Fortunately, our customers can have peace of mind about that, thanks to the Honda battery warranty. The battery in every new Honda is covered by the limited warranty which lasts 3 years or 36,000 miles, whichever comes first. However, replacement batteries bought directly from Honda fall under the generous Honda 100-month battery warranty. Our service department has all the details, so let's learn more about this generous battery protection.
How Long Should a Car Battery Last?
So how long should your car battery last? How likely is it that you'll need to take advantage of the Honda battery warranty for new cars? Most batteries are designed to last an average of 2 to 5 years. But your mileage may vary based on how you drive, as well as weather conditions.
How Can You Get the Most Out of Your Battery?
Most of our Taunton customers would prefer not to have to use the Honda battery warranty for new cars, even the Honda 100 month battery warranty. So, how do you keep your battery alive as long as possible? Follow these steps:
Turn off those lights- Leaving lights, even internal lights, on after you turn off the engine can drain a battery quickly.
Avoid using electronics while idling- This practice produces a heavy load on the battery.
Avoid short rides as much as possible- Need to pick up something from the shop around the corner? Consider walking. Short trips don't often give your battery time to charge.
Perform regular maintenance- Make sure to schedule regular appointments for your car's maintenance, as our technicians will check your battery to make sure it's functioning properly.
Redeem Your Honda Battery Warranty at Silko Honda
Interested in getting the protection of the Honda 100 month battery warranty? You can do so while getting a great price at Silko Honda with our service coupons. Reach out to us to learn more, or pay us a visit today. We're just a short drive away from Fall River!
More From Silko Honda
Don't let the subcompact SUV class fool you. The 2021 Honda HR-V interior offers the space Brockton drivers want in a small SUV with the driveability and agility of a sedan. While the exterior is a head-turner, it's the Honda HR-V seating and interior space that keeps drivers and passengers happy for the long haul….

Sporty and efficient, the Civic is a popular model in Raynham, but, what are the Honda Civic color options? If you want to enjoy a punchy performance but still turn heads in Brockton, you're in luck with the stylish Civic. The 2021 Honda Civic colors include bright and broody colors with pearl and metallic…

With the 2021 Honda Accord colors, you can express your style and personality with your new vehicle. The new Accord colors options run from bold to understated, and everywhere in between. View the eight Honda Accord exterior colors and the interior colors and upholstery combinations below with Silko Honda. 2021 Accord Overview Accord for Sale…