How to Get a Car Loan with Bad Credit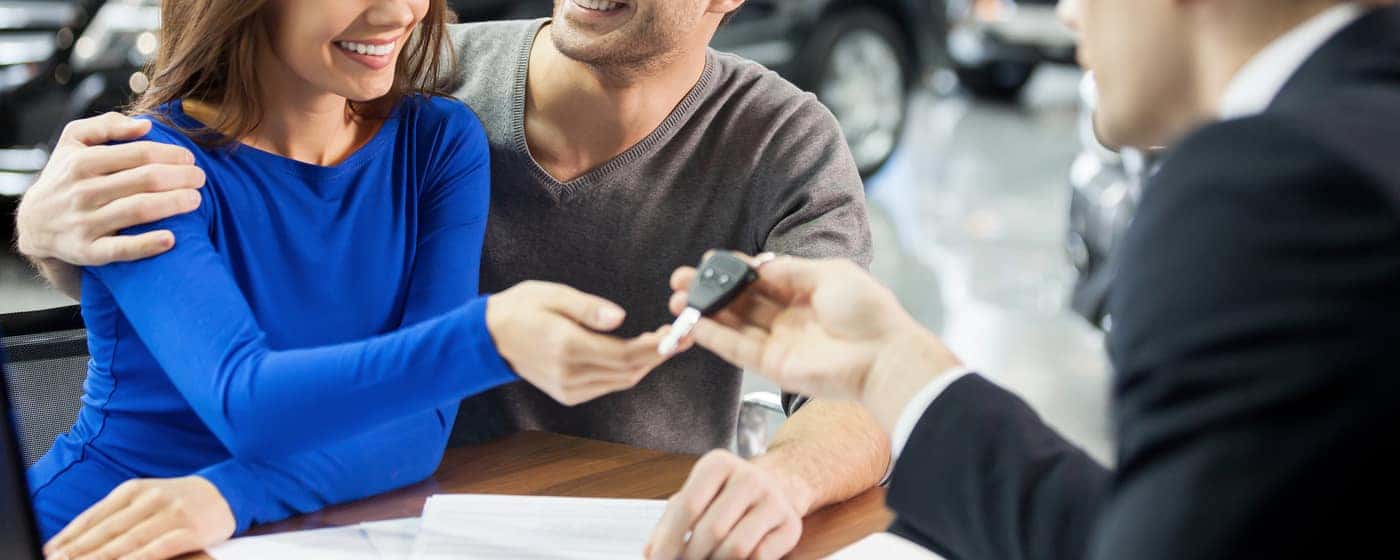 So you're wondering how to get a car loan with bad credit. When you're trying to get a new car, bad credit can seem like it will be insurmountable. You wonder, "is it even possible to get a car loan with bad credit?" Well, the answer is: yes! At Silko Honda in Raynham we can help you find out how with Silko Credit Builders. Read how here, and then come on over for one of the greatest deals in the Taunton area by taking advantage of our new vehicle specials!
How to Get a Car with Bad Credit, and Finance it
One of the easiest ways to start is to contact the finance team at Silko Honda. Our finance team is here to help you secure a bad credit car loan as easily as possible. To get started, all you need to do is get pre-approved by applying for financing online. Then you can work directly with our financial experts to build a personalized payment plan.
What are the Steps for Getting a Car Loan with Bad Credit?
Anyone who's planning to take out a car loan should have a plan, so we've put one together here for you. If you have bad credit, effectively paying off a car loan can improve it, so keep that in mind and ensure you're making the right financial decisions for you. Get these things ready before you get the loan, and you'll be in a good spot.
Ensure you choose a monthly payment you can afford and that fits into your budget.
The bigger you make your down payment the better. You'll pay less in the long run.
Even with bad credit, you should still clean up your credit report a bit before applying.
Invest in the car you should buy, not one you don't really need, and be honest!
There are no stupid questions! So ask as many as you can.
Getting a Car can Improve Your Credit Score
This isn't always the most obvious thing, but keep in mind that if you take out a car loan when you have bad credit and consistently make your payments on time, your credit score and credit profile will improve. This will give you more lending power down the line for things like lower interest loans and credit cards.
Get a Car with Bad Credit in the Brockton Area Today!
So now you've secured a bad credit car loan at Silko Honda near Fall River, but you still need help with the down payment? See how we can help by valuing your trade online! Any more questions? Contact us online!
More From Silko Honda
The 2022 Honda Pilot is a spacious, powerful, and innovative SUV that can help you handle any Brockton adventure. This family-friendly SUV sports an innovative interior, tons of cargo space, and an attractive design that will turn heads on the Taunton streets. What's more, the new Honda Pilot offers plenty of power from under the…

A reliable and fuel-efficient sedan like the 2022 Honda Civic might be just what you need to enhance your daily Brockton commutes and weekend getaways. On top of the Honda Civic design that gives you and your family ample interior space, the Honda Civic interior is stocked with a host of features that bring relaxation…

Brockton customers and auto experts everywhere are excited about the arrival of the all-new 2022 Honda Civic. So what can you expect from the latest version of the incredible Honda lineup? Take a look at the 2022 Honda Civic features and how Honda has redesigned the 2022 Honda Civic with Silko Honda today. The Honda Civic…