What are the 2017 Honda Civic Performance Features?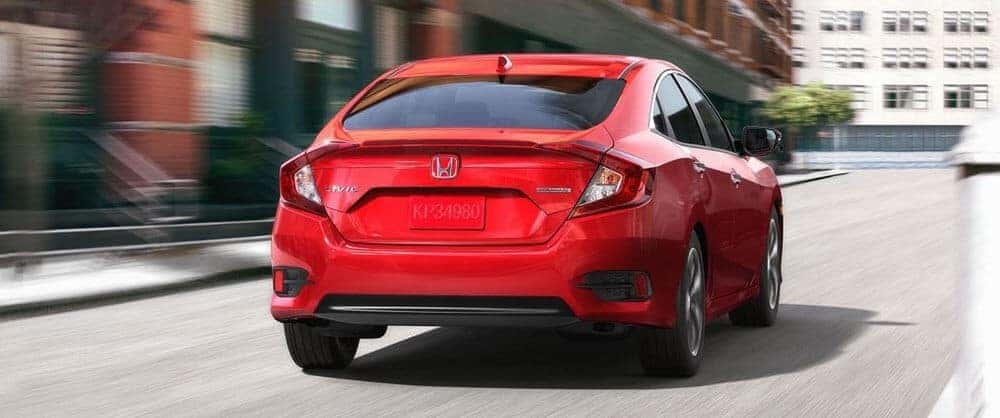 The 2017 Honda Civic has been a staple in the Plymouth communities for years, and while some people will claim it's the Civic's style that makes them want to bring it home, others claim it's the vehicle's performance features. With multiple engines and a variety of handling features, the 2017 Honda Civic performance is something you'll want to experience for yourself. Check out what you can snag below.
Power and Handling
The Civic was built with performance in mind, which is why every inch of this vehicle includes details and innovations that ensure it stands out as a powerhouse on the Easton, MA roadways. Whether you want to indulge in two different engine options or take in all the other performance features that are standard or available on this model, you'll definitely want to spend some time getting up close and personal with the following indulgences
Continuously Variable Transmissions are optimized so every engine generates the right amount of power without inhibiting your fuel efficiency.
Snag the stick shift and maneuver your way through the roads with the six-speed manual transmission that puts control and power in your hands
Standard MacPherson struts and a rigid Honda ACE™ body structure lets you easily handle the twists and turns without putting your safety at risk
Standard 2.0L engine offers 158 hp for a ride you'll always remember
Enjoy up to 40 highway mpg with the standard engine, so you can spend more time on the road
Upgrade to the 1.5L turbocharged engine and you'll receive an impressive 174 hp, and 162 lb-ft of torque giving you more power when you need it
Find Your Honda Civic at Silko Honda Today
The 2017 Honda Civic is an attractive vehicle that brings a lot of power and handling to the roads. Whether you want the bells and whistles or just the basics, the Civic will ensure every ride is exciting. Visit Silko Honda today to find the model that's right for you. Our dealership has a nice inventory of vehicles to choose from, so stop by sometime at 1580 New State Highway in Raynham, MA to see our vehicle specials, or contact us at 508-880-5500 to learn more about our dealership or our inventory.
Inbound Links: