---
If you're a hopeful Brockton car-buyer with your eye on a new Honda lease special, you've probably wondered, "what is HondaLink?" HondaLink is a full suite of connectivity and convenience features that make being a Honda owner even more alluring. Hands-free calling, remote monitoring, easy access to your favorite music, podcasts and more is all yours with HondaLink capabilities. Look below to discover all the ways HondaLink will enhance your drives throughout Taunton and beyond.
What Does the HondaLink App Do?
So, what does the HondaLink app do? With HondaLink app technologies, you can now sync up your life to your Honda for days that have never been so seamless. Simply download the app, enter your vehicle identification number, and follow the prompts to pair the HondaLink app with your vehicle. Once your Apple or Android smartphone integrates with HondaLink app software, you can take advantage of the following HondaLink benefits:
Remote-access your car
Service appointment scheduling
Service appointment reminders
Security alerts
Speed alerts
Access to 24/7 roadside assistance
Digital owner's manual for easily accessible information
Check your Honda's mileage, fuel range, and oil life
Remotely send destinations to your navigation system
Denote and save your favorites and most-frequented destinations
Emergency calling to connect with a trained agent
Automatic collision notification to alert for help sooner
Key by Amazon in-car delivery in participating cities
And much more!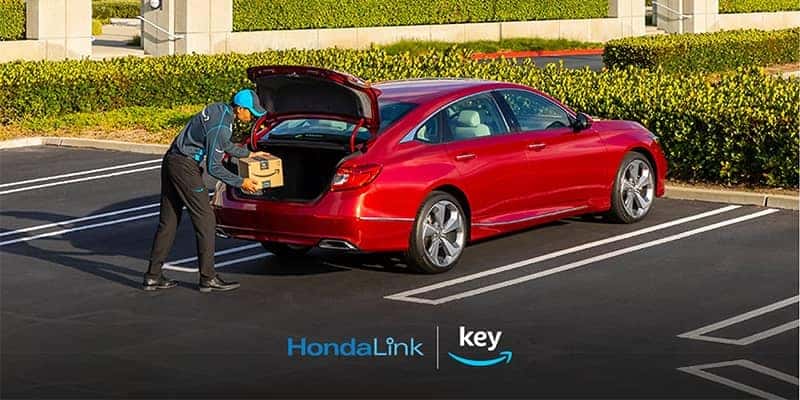 Which Vehicles Offer HondaLink?
Now that you have a better understanding as to "what does HondaLink do," you may also be interested in what models come equipped with HondaLink compatibility so you can make your ultimate decision on a model. Luckily for Fall River drivers, HondaLink is available on the vast majority of Honda vehicles like:
Honda Civic
Honda Clarity Plug-In Hybrid
Honda Insight
Honda Fit
Honda HR-V
Honda Ridgeline
Experience HondaLink at Silko Honda
Thanks to HondaLink, the Honda reputation for reliability and safety continues to grow even stronger. See HondaLink in action when you stop by our Silko Honda dealership for a test drive. With any more questions about how to get HondaLink and to make the most of its advanced technologies, contact us today.