Special Offer for Uber & Lyft Drivers
At Silko Honda, we understand that a well-maintained vehicle is essential for rideshare drivers such as Uber and Lyft.  If you drive for a rideshare service, you rack up a lot of miles, that means extra wear and tear on your vehicle.  Keep your vehicle running like new by servicing your vehicle at Silko Honda.
When driving for a rideshare service such as Uber or Lyft it's important to keep up with the maintenance in the owner's manual.  You'll be getting an oil change a lot more frequently so why not get one for free.  At Silko Honda, when you purchase your first oil change, your next oil change is automatically free on that same vehicle.  With every oil change you'll also receive a free 19-point inspection and car wash*.
Schedule your next oil change with us online and we'll make sure you're back on the road quickly!
If you notice that your vehicle is ready for  service, bring in your vehicle to our Silko Honda service center for maintenance.  We are here for all your service needs, from rotating tires to cleaning car seats (because you never know when one of your passengers is going to spill something).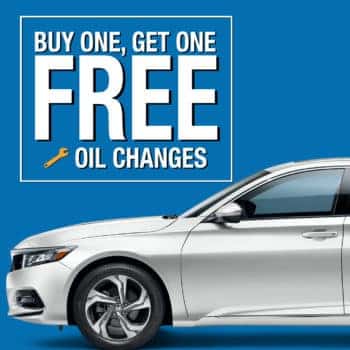 *Car Wash is only operational when temperature is above freezing to prevent windows & doors from freezing shut. Car Wash is inoperable in the case of inclement weather such as rain or snow.